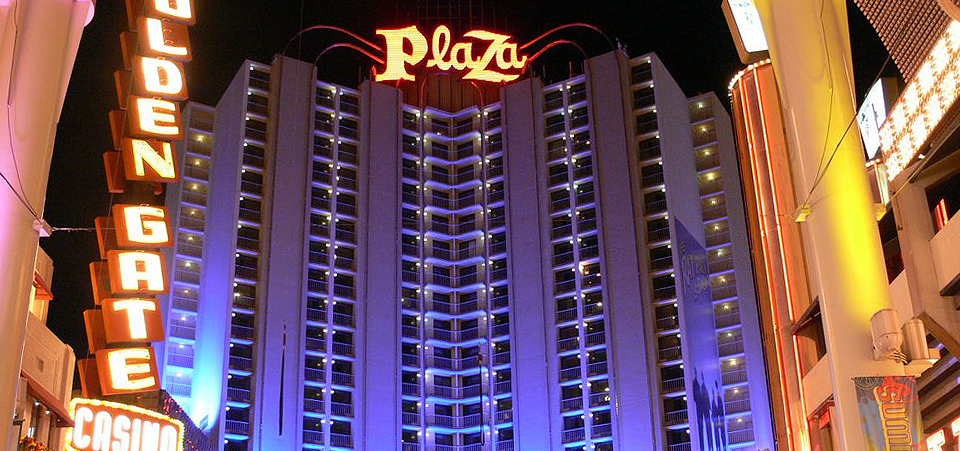 Welcome To The Plaza Hotel and Casino
The Plaza Hotel and Casino sits in the heart of Downtown Las Vegas and redefines the Downtown Las Vegas experience by creating a perfect combination of sophistication and comfort. Anchoring the Fremont Street Experience, the Plaza Hotel has been an iconic hotel in Downtown Las Vegas for the past 40 years. A recent $35 million dollar property reinvention has allowed the best Las Vegas hotel to retain its classic Las Vegas charm while embracing a new Las Vegas look.
The top to bottom renovations provided the Plaza with both contemporary and classic Las Vegas touches in the 1,003 spacious guestrooms and suites that showcase sweeping views of the glittering Las Vegas Strip and Downtown Las Vegas. The new casino floor offers an array of signature and traditional gaming choices, while the many new Las Vegas restaurants will delight and satisfy your every culinary desire! Hotels in downtown Las Vegas don't get any better than this. You will feel like royalty when you combine action of a Fremont Street hotel and casino with a fresh, fun remodel and the best Vegas deals in town!
The Plaza Hotel and Casino is a full-service property with the largest convention area in Downtown Las Vegas, rooftop pool, self-serve business center, self-parking and valet. With a focus on guest service and creating memorable experiences for each of our guests, the Plaza Hotel and Casino looks forward to welcoming you to Las Vegas.